Resilient Rentals: Tips for Bedding
How do you design your home to be the most resilient rental property? Rental homes with high turnover rates and high occupancy bookings are the most susceptible to fast wear and tear. However, they also generate the most revenue.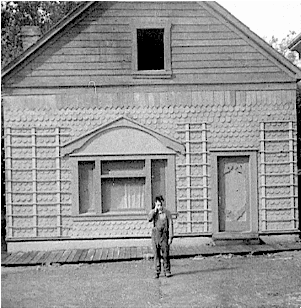 When items break or become overly worn, they can deteriorate the perceived value if they remain as is. On the other hand, the funds to consistently repair, replace, and revamp a home can cut into profits. So where is the intersecting point that maximizes profits as well as Guest satisfaction?
The solution is to incorporate a resilient design strategy when selecting items for your home. This includes choosing pieces that are just as affordable as they are long-lasting, but do not compromise the beauty and allure of an exceptionally memorable vacation home.
As property managers in the vacation rental space, we want to make sure our Homeowners have the most resilient rental property to ensure a high return on investments, while their Guests get to enjoy the best vacation experience during their stay.
There are a lot of rooms in a home, therefore for this article, we want to focus on the bedroom, and more specifically how to thoughtfully select resilient rental bedding. These solutions are designed to last longer, improve overall Guest satisfaction, cleanliness, and protection of your rental home.
3 simple Dos and Don'ts For Resilient Rental Bedding
DO

Machine Washable Items &

DON'T Have Dry Clean Only Items

: Try to select bedding and pillow covers that will be easy to wash at the property. This Island doesn't provide any professional dry cleaning services and therefore, to ensure your items remain fresh and clean during high occupancy periods, consider machine washable items only.
DO Simple Bedding

&

DON'T offer excess pillows or blankets

:

Simplify & standardize the number of pillows. As a general rule, we recommend 2 pillows per bed for King*, Queen, Double, and Full sized beds. For Single and Daybeds, use 1 pillow. Blankets should also be 1 per bed. Excess items are difficult to track, often stored away dirty or damaged, and reduce the apperance of a high value rental homes.
Remove excess blankets. OBR Guests can request them as needed. We recommend one quilted, decorative, and polyblend material blanket per bed. This will help ensure the bedding can withstand the frequency of washes, optimize the cleaning process, and quickly locate all needed items.
Get rid of bed skirts. It is best to rely on an attractive bedframe or oversized comforter than to use a bed skirt to hide the space beneath a bed. Bed skirts collect dirt and are often the most outdated part of a beds' design. Simplicity goes a long way when ensuring the bedding items in your rental home stay fresh during high occupancy seasons.
*King-sized pillows for King-sized beds
DO Comfortable Mattresses

: One of the most common Guest complaints pertaining to bedroom issues is the comfortability of the mattress. Does the bedding make a "creaking" noise when used? Would you want to sleep in this bed year-round? Consider memory foam over a spring-styled mattress as well as the use of a mattress cover or topper that goes under the fitted bedsheet to protect the mattress from damages
Bedding Ideas/Samples Under $300
Bedding trends can change often and depend on your own personal design style. Some may favor the low-profile modern platform bed while others prefer a vintage-inspired bed. While we do not want to limit any of our Homeowners to a particular style, we would like to emphasize the value in choosing a resilient style. The following suggestions depict ways to achieve resilient & thoughtful designs that are also affordable (<$300)
Twin Sized Bed: Staying under $300 for a smaller-sized bed, such as a Twin or Single, is easier to do. Here is one example of a modern coastal bedding design;
Helena Standard Bed Frame from Wayfair
Tommy Bahama Fiesta Palms Cotton Reversible Green Quilt Set from Overstock
Queen Sized Bed: As the size of the bed increases, so does the price. The following relies on having an exposed bed frame to replace the need to have a bed skirt. Much like the Twin size example, the comforter features a quilted pattern, is made of polyblend, and is easy to wash on site.
Enrique Low Profile Standard Bed on Overstock
Vintage Rose Reversible Quilt Set, Bedspread on Overstock
King Sized Bed: This size bed may require the most creativity in order to come up with a solution that is under $300. However, offering a King-sized bed can add to the "exceptional" experience by some Guests and is preferred by couples.
If you have skills in refurbishing thrift items then that would also come in handy as a vacation rental property owner seeking to increase the perceived value of their home while not directly spending the money for items that may be subject to more damage and intense use. Please note: this solution requires some skillful installation (the floating headboard in particular) so please be thoughtful about how you plan on installing the backboard of this design. Other solutions include painted wall designs or wide art installations to give the illusion of a headboard. For alternative headboard ideas click HERE.
Steel Bed Frame by Wayfair
Porch & Den Gwinn Coastal Reversible Quilt Set by Overstock
Rustic Weathered Barnboard Wall Panel from Lowes
OBR Portfolio Homes With Resilient Rental Beds
Bed found in Reel 'Em Inn #403